'If you're good enough to solve complicated technical problems, you are bright enough to become an entrepreneur'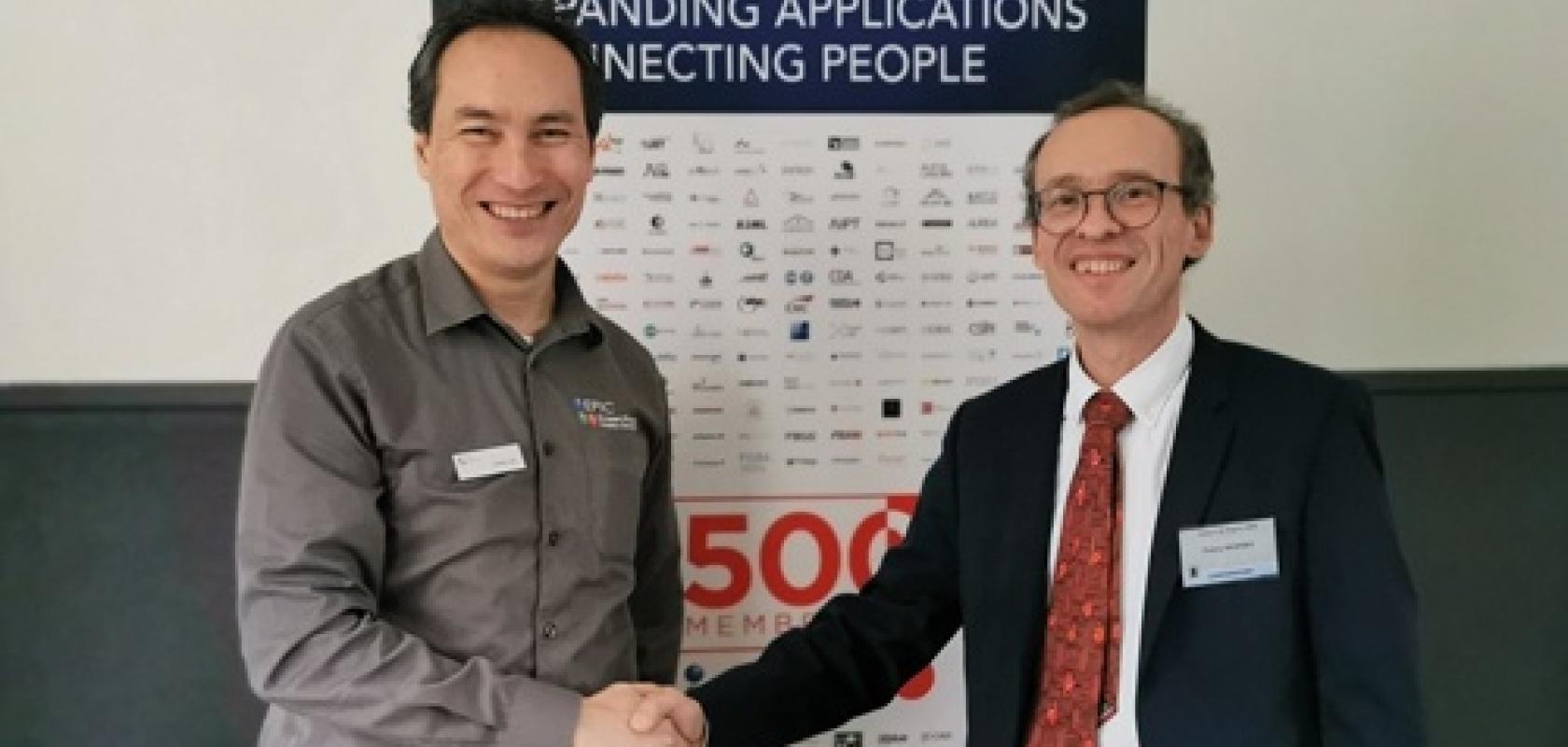 Carlos Lee, EPIC's director general talks to Thierry Georges, CEO of Oxxius, a developer of continuous-wave laser modules for use in biophotonics, metrology, spectroscopy and other analytical applications
What is your background 
in photonics?
I graduated from Engineering school at Ecole Nationale Supérieure des Télécommunications in Paris and then did a PhD degree at the same institution in the mid 90s. But I first really started to work on optics when I went to Silicon Valley in 1998 and worked for a photonics company. I worked on diode lasers and also had the opportunity to work on the very early DPSS lasers.
When I came back to France, I worked at the France Telecom CNET Research centre on fibre amplifiers and fibre high-bit-rate data transmission. 
In 1999, I formed my first start-up, called Algety Telecom, with the aim of putting the first transmission system onto the market. This we did but, in 2000, we were acquired by Corvis and, in 2002, when the telecom market crashed, 
I decided to leave Corvis and help a colleague set up a laser start-up, which eventually became Oxxius.
We realised [our first monolithic laser] wasn't robust enough as a product
When we started, we saw it was the right time to develop technologies to replace gas lasers that were used in laser induced fluorescence, Raman spectroscopy, interferometry and velocimetry. Gas lasers had been the base of these instruments since the 70s and 80s but, by the 90s, they were deemed as too bulky, as requiring too much power and generating a lot of heat. So, we knew it was the right time to replace them. 
Diodes were a possible solution, but they had a limited wavelength range, so we decided to do it differently and make monolithic cavities. But, this was easier said than done: we needed to measure and to assemble the crystals, we needed suppliers of optical contacting and we needed a polariser. 
It took five years to make our first true monolithic laser. We had this cavity – we just put a diode in front of the cavity and a small lens, which produced a green light, in single frequency operation. However, we realised this wasn't robust enough as a product, because if you ship lasers in winter when it's cold, you have a lot of environmental shocks that affect reliability. We knew we needed to develop something more robust, but our VC didn't agree to this and, in 2010, he pulled out of the company. I bought his shares, and over the next two years we developed the technology ourselves. By 2012, we were able to really start commercial development.
What makes your 
technology successful?
From the very beginning, I knew that no single technology could be used to replace the gas laser. What was needed was to combine diodes and DPSS on the same platform. Once we did this, our customer was now able to choose the colour. This was possible because our monolithic cavities are much smaller than other cavity types – in fact, they're the smallest available. 
The original idea behind the monolithic cavity was to make the system more stable, but what we found is that they also simplify manufacture, provide much lower losses than any other laser source, give much higher power and provide better efficiency and reliability. As a result, we have made laser combiners that combine between one and six lasers together into a single fibre, or into two fibres. In fact, what we actually sell today is a solution and not just a laser.
What advice do you have for the next generation of entrepreneurs?
I started my first company when I was 35, after spending 10 years in a research centre – so I was technically competent. I knew the market quite well but nothing about entrepreneurship. Back then it was much easier to raise money than it is now. But I still had to go back to school, to learn about financial plans, how VCs thought and what they wanted.
Many people, especially in research labs, don't see themselves as a CEO and don't think they could do the job
My first advice for aspiring entrepreneurs, especially in France, is to start a company. Many people think about setting up a company but never do it because they're worried about finding the money or don't think they'll be successful. But if you're in a big market, don't hesitate to raise enough money to go high and fast, because there's no reason why you won't be able to exploit this big market. Of course, if your market is smaller, you'll have to adapt to your means, but definitely in France I would say take the first step. If you fail it's not a problem, it's a great experience and you'll never have the same type of experience by just working for somebody else.
Many people, especially in research labs, don't see themselves as a CEO and don't think they could do the job. But in my view, CEOs are normal people and if you are good enough to solve complicated technical problems, you are bright enough to become an entrepreneur.
Although it's important to do things your own way, it's also important to listen to what others have faced and how they have gone through difficult situations. For me, this is still important and it's what I try to do in my small network here in France and in Europe because I like high-tech companies and like to talk and help people if it's possible.