Laser job shops, not just global entities, need quantum computing - Peter Leibinger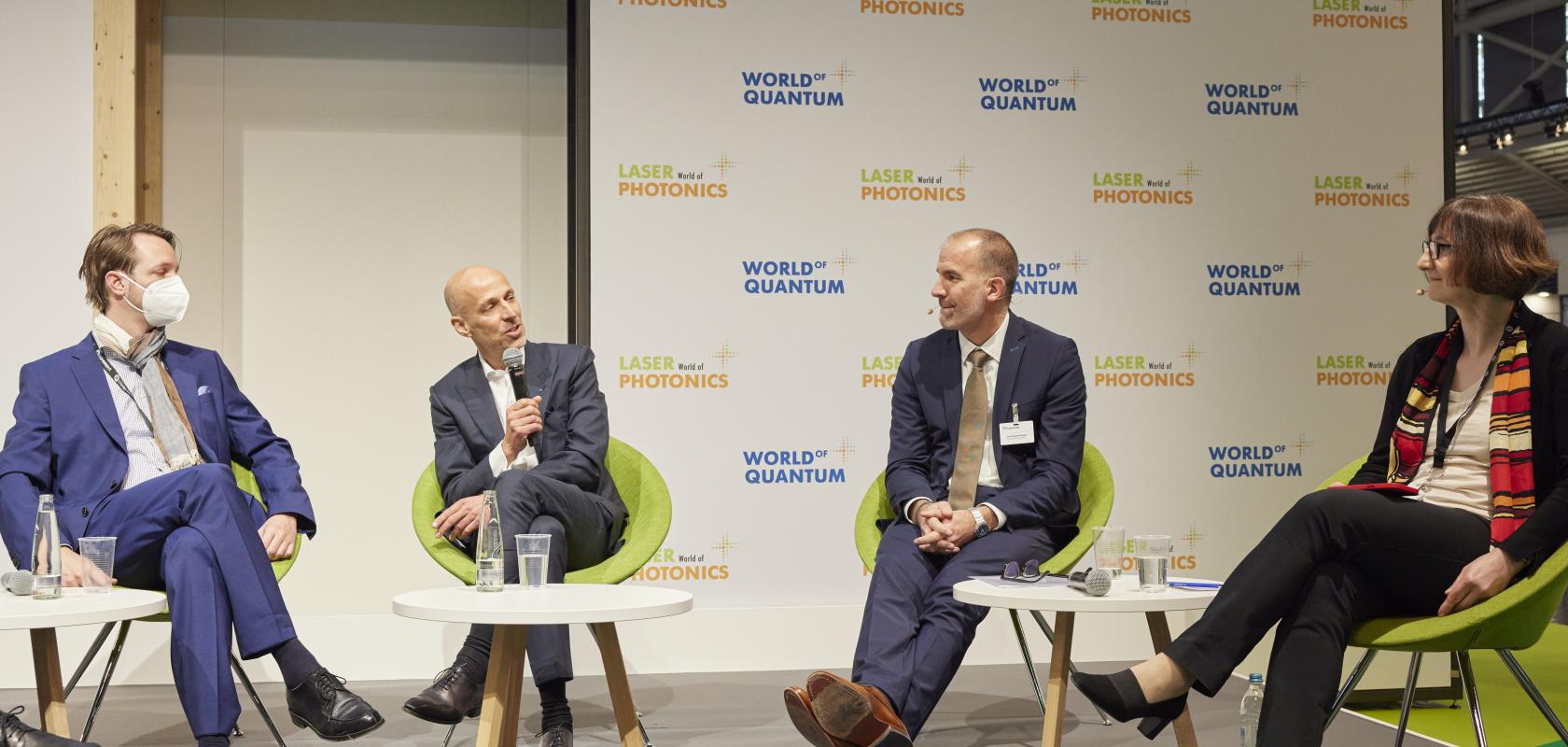 Laser firms could really benefit from quantum computing, which should not just be reserved for the world's big challenges, finds Jessica Rowbury
The potential of quantum computers to help solve global challenges such as climate change is clear, but just as important is their possibility to transform the day-to-day running of businesses such as laser job shops, said Trump's CTO Dr Peter Leibinger speaking on a panel at Laser World of Photonics in April.  
Leibinger told the audience of the World of Quantum conference that five-to-six years ago he asked Trumpf employees whether there were any technical problems that needed solving. It was found that a large number of fundamental questions relating to sheet metal cutting could not be solved. 
In particular, this involves the complex calculations needed for 'nesting' – a process of getting the greatest possible number of parts out of a single sheet of metal to save material. Fabricators can use specialist software to help with nesting, but this only takes into account the shape of each part, it doesn't consider other factors such as how to cut parts without causing them to tilt. 
Many operators therefore opt to carry out manual nesting for more complex jobs, placing the parts on the metal sheet like a giant jigsaw puzzle. Conventional computers are not powerful enough to calculate the perfect nesting solution using all of the required factors in less than a matter of hours or even days. But quantum computers could process these complex computations much more quickly. 
'After a few tests with existing quantum computers… we found that this will be an absolute enabler for us. We must master the use of quantum computing as soon as possible – it will be a differentiator for our business,' Leibinger said. 
'It's the day-to-day problems, not just the big world problems, that need quantum computers,' he noted. 'Very simply, to run your sheet metal shop to deliver products to your customer.'
Pushing quantum forwards
Clemens Utschig-Utschig, from pharmaceutical company Boehringer-Ingelheim, said that in order for quantum computing to find its way into industry, the scientific community needs to adjust the way it engages stakeholders. 
'Our language is too binary. We are so used to explaining things classically, but we need to talk about use cases and applications in order to get the technology into the industry. The use cases are clear,' he said. 
Trumpf's Leibinger added that bridging the quantum education gap will be important, not only for obtaining talent, but for ensuring that quantum development is understood within both the photonics community and within individual companies.
'Ordinary engineers like myself need to understand what is behind this technology. We run the risk that an ivory tower will be created of people who talk with each other and understand what they're talking about among themselves but are decoupled from the rest of the world,' Leibinger highlighted.
'To stop this happening –  in the R&D departments in our companies, for example – we need to broaden education of quantum technologies in the rank and file of existing organisations. So we need top talent generation, we need ordinary engineering training, but we also need training programmes within our companies to generate an understanding of quantum technologies.'
He added that engineers need a broad range of skills –  understanding both chemistry and quantum technology, for example, or photonic/optics engineering along with quantum. 'People who only do physics will not be sufficient to bridge that education gap,' Leibinger said.