MicroLED architecture to overcome bandwidth bottlenecks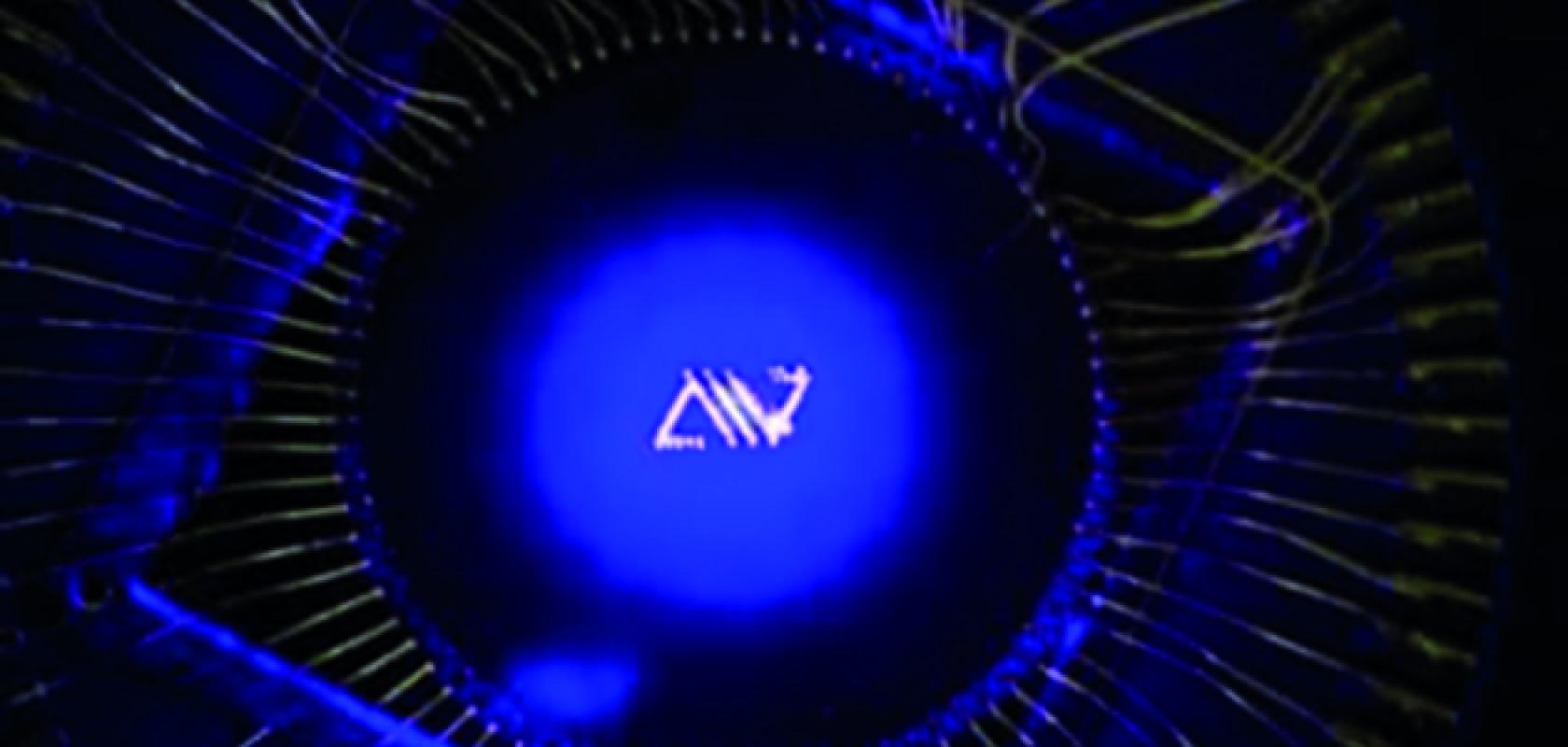 Avicena LightBundle MicroLED arrays (Business Wire)
At OFC 2023, California-based Avicena Tech announced it had partnered with ams Osram to develop high-volume manufacturing of GaN microLED arrays for its LightBundle communication platform. 
The communication architecture could remove key constraints of bandwidth and proximity while offering high energy efficiency, high bandwidth density, and low latency.
Interconnects are becoming the key bottleneck in computer and network systems. Highly variable workloads are driving the evolution of densely interconnected, heterogeneous, software-defined clusters of CPUs, graphical processing units (GPUs), data processing units and shared memory blocks. Exploding artificial intelligence and machine learning workloads are driving an accelerating need for interconnects with extremely high density, low power consumption and low latency.
Based on arrays of GaN LED micro-emitters that can be integrated onto CMOS integrated circuits, the architecture can meet the performance of xPUs, memory, and sensors – removing key constraints of bandwidth and proximity while offering an order-of-magnitude reduction in power consumption.
The partnership will leverage emerging microLED manufacturing ecosystems, in which ams Osram is a major player. 
Avicena's LightBundle technology provides an opportunity for GaN microLEDs to impact a range of applications, including HPC, AI/ML, sensors, automotive, and aerospace. Hyperscale datacenter operators and the integrated circuit firms are expected to be Avicena's customers for this technology.
The LightBundle links use densely packed arrays of GaN microLEDs to create parallel optical interconnects with typical throughputs of >1Tb/s at energies of <1pJ/bit. A cable uses a multicore multimode fibre to connect a GaN microLED transmitter array to a matching array of silicon photodetectors. Arrays of hundreds or thousands of LightBundle's microLEDs and photodetectors are easily integrated with standard CMOS integrated circuits, enabling the closest integration of optical interconnects with electrical circuits. 
In addition to high energy efficiency and high bandwidth density, these LightBundle links also exhibit low latency since the modulation format of the individual links is simple NRZ instead of PAM4, which is common in many modern optical links but has the disadvantage of higher power consumption and additional latency.