Mynaric to develop spaced-based laser optical communications equipment for US Department of Defense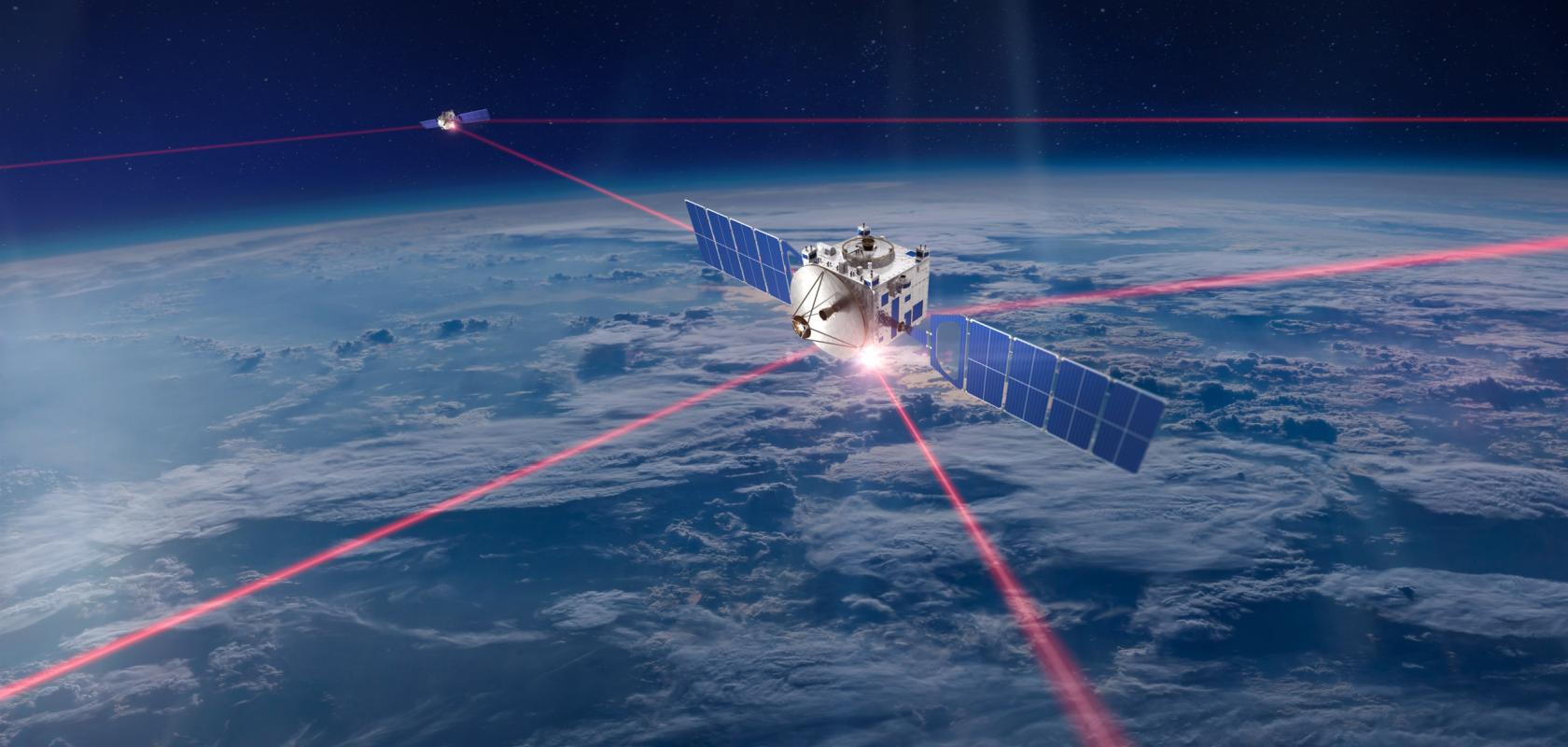 Laser communication firm Mynaric has been selected as a key development partner to create a benchtop model of a next-generation optical communications terminal for the US Department of Defense.
The work is being done within Phase 1 of the Space-based adaptive communications node (Space-BACN) programme for the DoD's R&D agency, DARPA.
The programme envisions a low-cost, scalable optical communications terminal that could be reconfigured to work with various optical intersatellite link standards, allowing seamless communication among government and private-sector proprietary satellites.
Laser communication networks provide connectivity from the sky, allowing for ultra-high data rates and secure, long-distance data transmission between moving objects for wireless terrestrial, mobility, airborne- and space-based applications.
The 14-month Phase 1 of Space-BACN follows the 15-week Phase 0 – in which Mynaric also participated – which focused on developing the architectural design of the terminal. Phase 2 will subsequently build a prototype version of the future product over a 20-month period.
'Our long-standing goal to develop and manufacture scalable, cost-effective and industrialised optical communications terminals is well aligned with the objectives of DARPA's Space-BACN programme,' said Joachim Horwath, CTO of Mynaric. 'Providing an adaptable solution that can operate with any other terminal irrespective of an implemented laser communications standard and without compromising on performance and affordability is an important technical challenge. It's a task we are more than happy to tackle for DARPA and that we consider as crucial for the development of future products.' 
More on intersatellite communications
Mynaric develops high-performance industrialised laser communications equipment with reduced size, weight, power and cost. Its Condor Mk3 optical communications terminal, for example, offers configurable data rate speeds between 100Mbps and 100Gbps, delivering higher speeds based on the mission and ensuring compatibility with the Space Development Agency's interoperability standard, among others.  
'Laser communications is widely considered as the emerging backbone and the optical fibre equivalent for space-based communication networks,' said Tina Ghataore, CCO of Mynaric. 'Unleashing the full utility of these networks will require seamless integration and interoperability between optical communication architectures of governmental and commercial customers. We are honoured to be able to continue to contribute to these efforts for DARPA.'