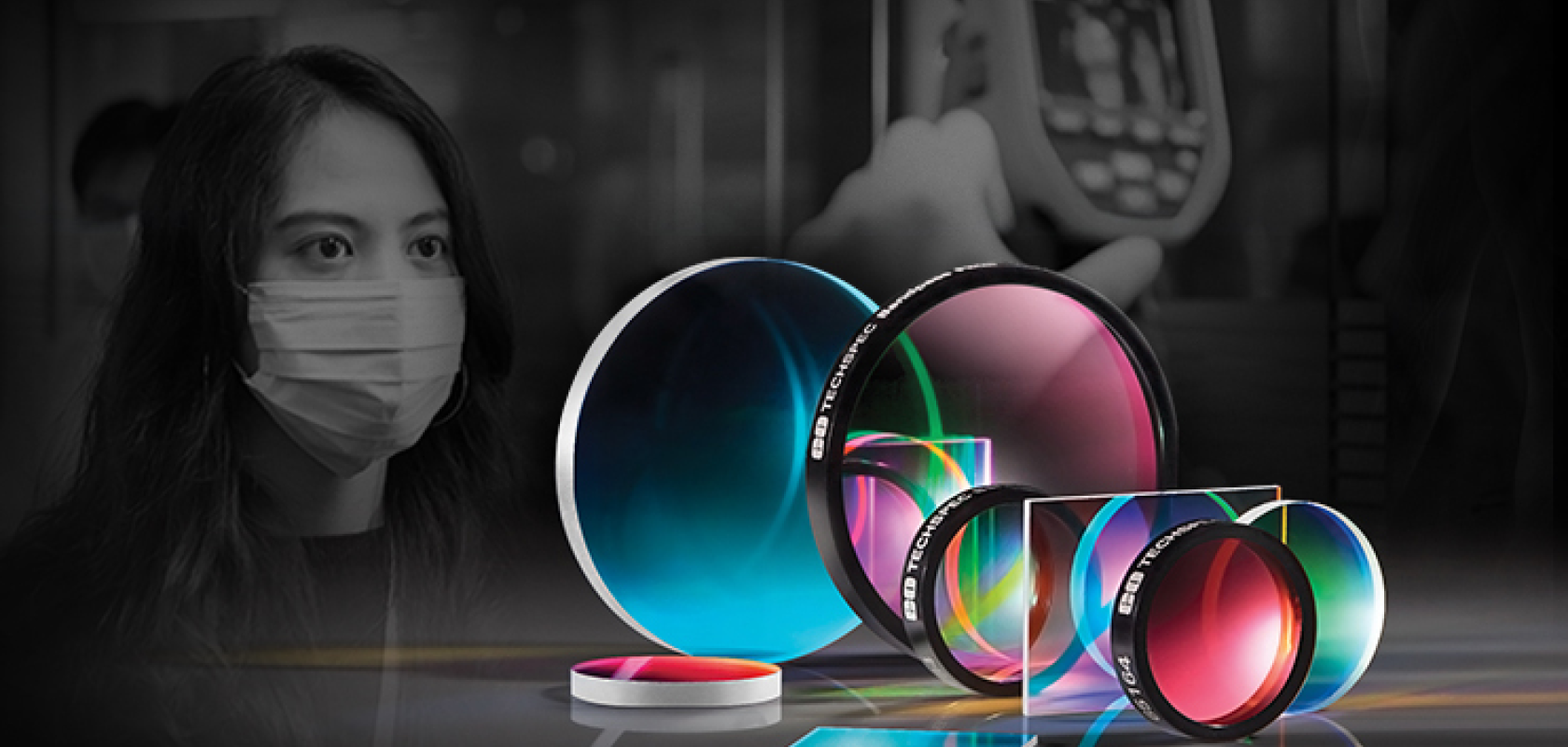 Dan Adams highlights the significant role that optics and photonics are playing in addressing the impact of Covid-19 
The pandemic we are currently living through has had a profound effect on our daily lives and changed the way people see things on a global scale. This unique situation has also made it clear how important our industry has become. Optical components and photonics in general are great enablers of modern technology, in the last few months though their true impact has leapt to the forefront of my mind. With countries and economies closing down all over the world, scientists and engineers have focused all of their efforts on getting us out of this difficult situation that we find ourselves in and optics and photonics have had their significant part to play.
Advanced medical diagnostics are critical in our fight against the novel coronavirus with fast and reliable testing being central to the management of the outbreak. The current standard testing method uses a technique known as reverse transcription polymerase chain reaction (RT-PCR) which relies on optical fluorescence. Every device needs filters, lenses and mirrors to function. Tests for antibodies which indicate if someone has had the disease are done using a particular type of enzyme-linked immunosorbent assay (ELISA) or indirect fluorescent antibody (IFA) tests. These procedures rely on the detection and analysis of light emitted by the sample, usually with a spectrophotometer. There is ongoing research into the possibility of using intense UVC light for fast sterilization of surfaces and there is already evidence that light sources such as this can destroy the coronavirus in minutes. Such light sources will require specialised optics compatible with UV wavelengths. As lockdowns start to be lifted, handheld non-contact thermometers are in use at borders and checkpoints throughout the world to quickly and safely check for symptoms. These devices work using infrared radiation and require a whole range of infrared optics to function.
The examples above illustrate how optics are directly involved in this pandemic but if you look closely there are many other indirect examples. It is not just biomedical applications, we have also seen an increase in demand from companies and organizations who are working hard to find solutions and keep life going through quarantine. Machine vision systems and laser metrology monitor and control automated production lines as significant numbers of workers have been forced to retreat into their homes. Autonomous robots and barcode scanners are some of the tools in use at large distribution centers helping companies cope with the surge in demand and make sure deliveries reach the homes of people self-isolating. Authorities have also been using drones and automatic number plate recognition (ANPR) to perform surveillance during lockdown to ensure the public is complying with restrictions.
The push for higher quality
As an optical component manufacturer, Edmund Optics is very focused on the components that are being made and spends a lot of time concentrating on improved specifications or new capabilities: flatter optical surfaces, tighter tolerances or a new coating with slightly higher transmission for instance. The applications and technologies optical products go into are so wide and varied and the pace of photonics-led innovation so fast that under normal circumstances it can be easy to lose track of the bigger picture and underestimate the real-world impact optics can have. Today though, as the world faces a global pandemic, it is no exaggeration to say that millions of people's lives now depend on optics and in a very visible way. This is something to be proud of for anyone working in this industry but it is also a huge responsibility.
The quality and reliability of the components we produce has a direct impact on the performance and capabilities of the advanced systems they are built into. All component manufacturers involved in optics and photonics therefore have a duty to keep pushing for more quality, more precision and more innovation because this is the only way that all of the incredible applications that we enable can also advance. The small improvements and advancements that individual companies work hard to realize all add up to something far greater once the parts reach their end user, something important we always keep in mind. Optics and photonics are helping us solve the problems we face today and as they continue to enable new applications and technologies they will undoubtedly help solve the ones we face tomorrow.
Dan Adams is product marketing manager at Edmund Optics,