Laser World of Photonics: Global photonics market to grow by 6% annually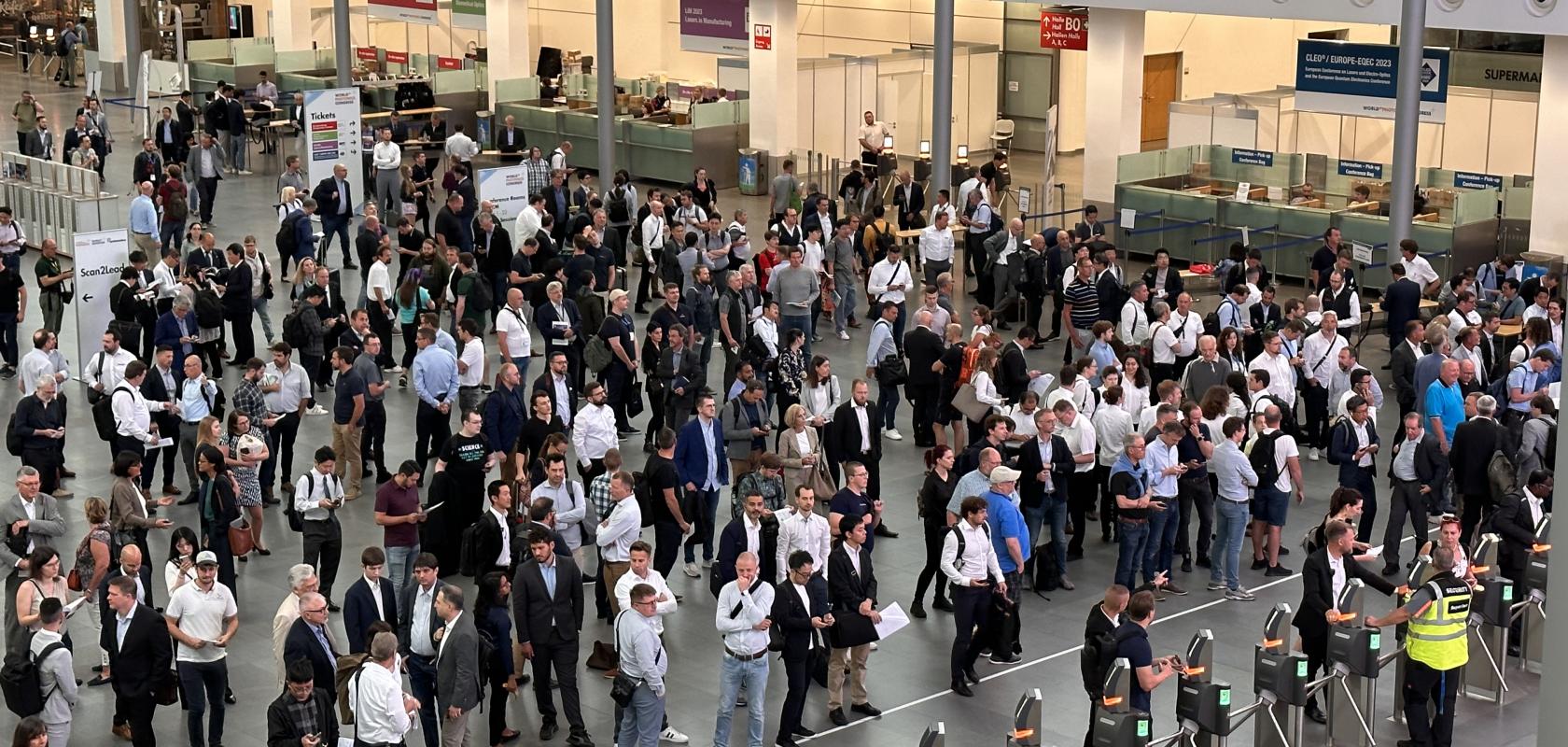 Visitors gather for the opening of Laser World of Photonics 2023
The global photonics market is expected to grow by at least 6% annually until 2025, visitors to the first day of Laser World of Photonics 2023 heard.
That optimistic insight marks the launch of Laser World Of Photonics 2023 in Munich, Germany. Research by SPECTARIS, the German industry association, indicates the market for core photonic components, such as LEDs, lasers and sensors, is growing at a rate of more than 10% per annum, which is faster than the overall market for systems whose functionality is based primarily on photonics. Jorg Mayer, CEO of SPECTARIS, said the most recent market survey suggested photonics was worth approximately $830 billion.
Germany, the home of Laser World of Photonics – celebrating its 50th anniversary this year – accounts for about 40% of European and 6% of global photonics production, employing more than 190,000 across almost 1,000 manufacturers. After the pandemic-fuelled 2020 dip, growth in the market has returned, and this year's show, being held alongside Automatica for the first time, also expects visitor numbers to be back where they were, with a comparable number of exhibitors already on-site.
The agriculture, security and defence and mobility sectors are the fastest growing in Germany, with 73% of local photonics sales being generated overseas. 2023 business performance is expected to be 8% ahead of last year. One challenge, part of an unwelcome global trend, remains the skilled workforce shortage, with more than 60,000 new Germany-based personnel expected to be needed to fuel anticipated growth in the next four years.
---
Electro Optics at Laser World of Photonics
The EO team is again at Laser Munich this year at Hall B1 Stand 101, and we have multiple opportunities for you to engage with us at the show!
Nominate your colleagues for 2024's Photonics100!
The search is on for 100 new photonics champions – the CTOs, heads of research and development, senior engineers, research leaders, entrepreneurs and others who have helped shape the industry over the past 12 months. 
Come to our stand and submit your nominations for The Photonics100, which is back for its second year after an overwhelmingly successful debut. 
For more information, visit www.electrooptics.com/thephotonics100.  
Innovation Awards 2023
This year's Innovation Awards take place tonight (27 June).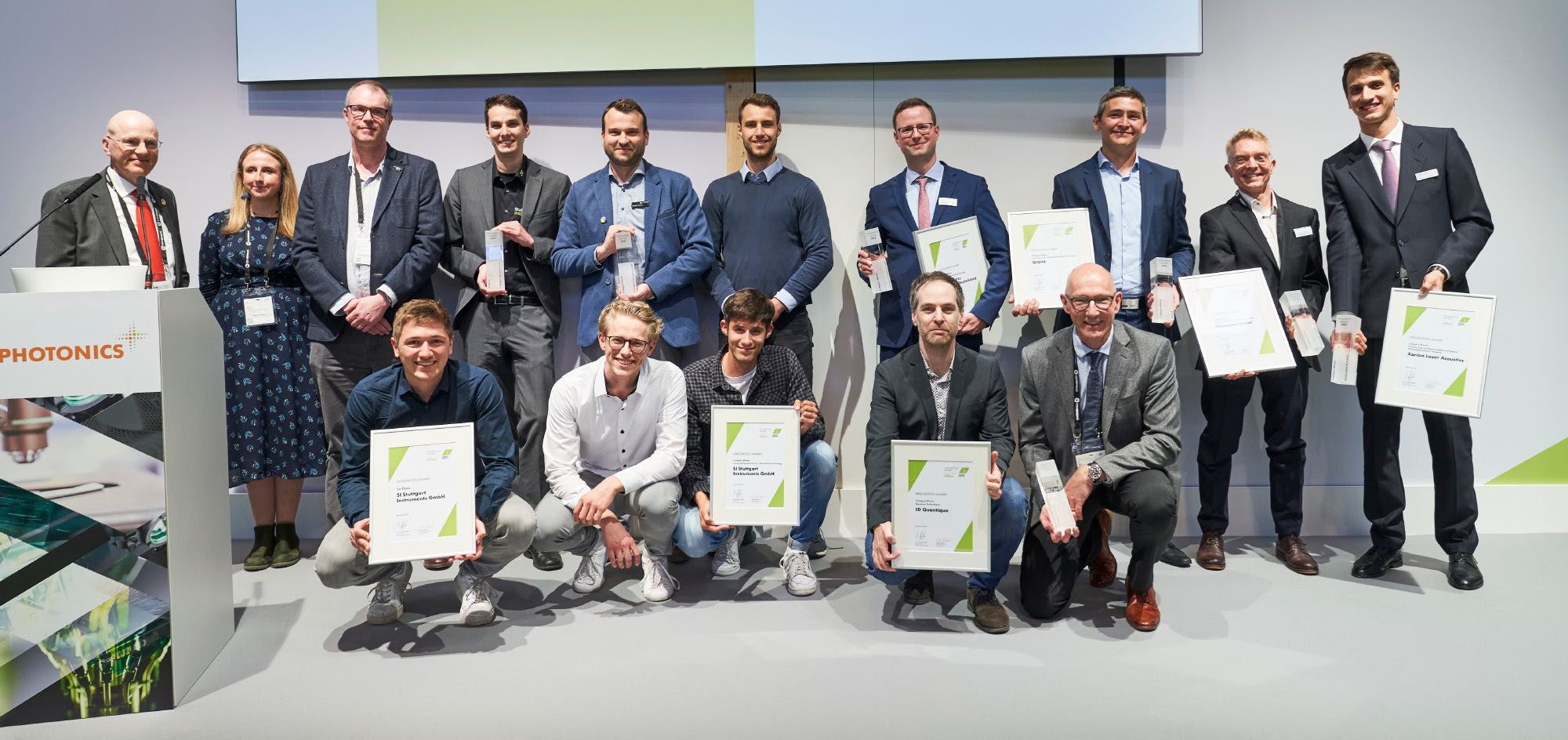 The category winners from last year's Innovation Awards
Now in their third year, the awards, hosted in partnership with our publisher Europa Science, celebrate the most innovative products and technologies emerging in the photonics industry. 
For more information and a list of this year's Innovation Awards finalists, click here.
Live interview: Frontiers in ultrafast laser manufacturing
Mark your calendars for 12:00-12:40 pm on 29 June, when at the Laser Materials Processing Forum in Hall B3, we will be hosting a live interview with two members of our esteemed Photonics100 to learn about the latest strides they are making in the field of ultrafast laser materials processing!
We will be joined by Gwenn Pallier, Product Line Manager for industrial applications at Cailabs, and Dr Laura Gemini, Group Manager for nanoscale laser processing & health applications at ALPhANOV, to ask about their careers, research and experiences working in the ultrafast regime. We will also delve into their work in complex beam splitting optics and intelligent integrated systems, which is helping push ultrafast lasers towards meeting the increasing cost, quality and high-throughput demands of high-tech manufacturing lines.