Holographic head-up displays to improve driver safety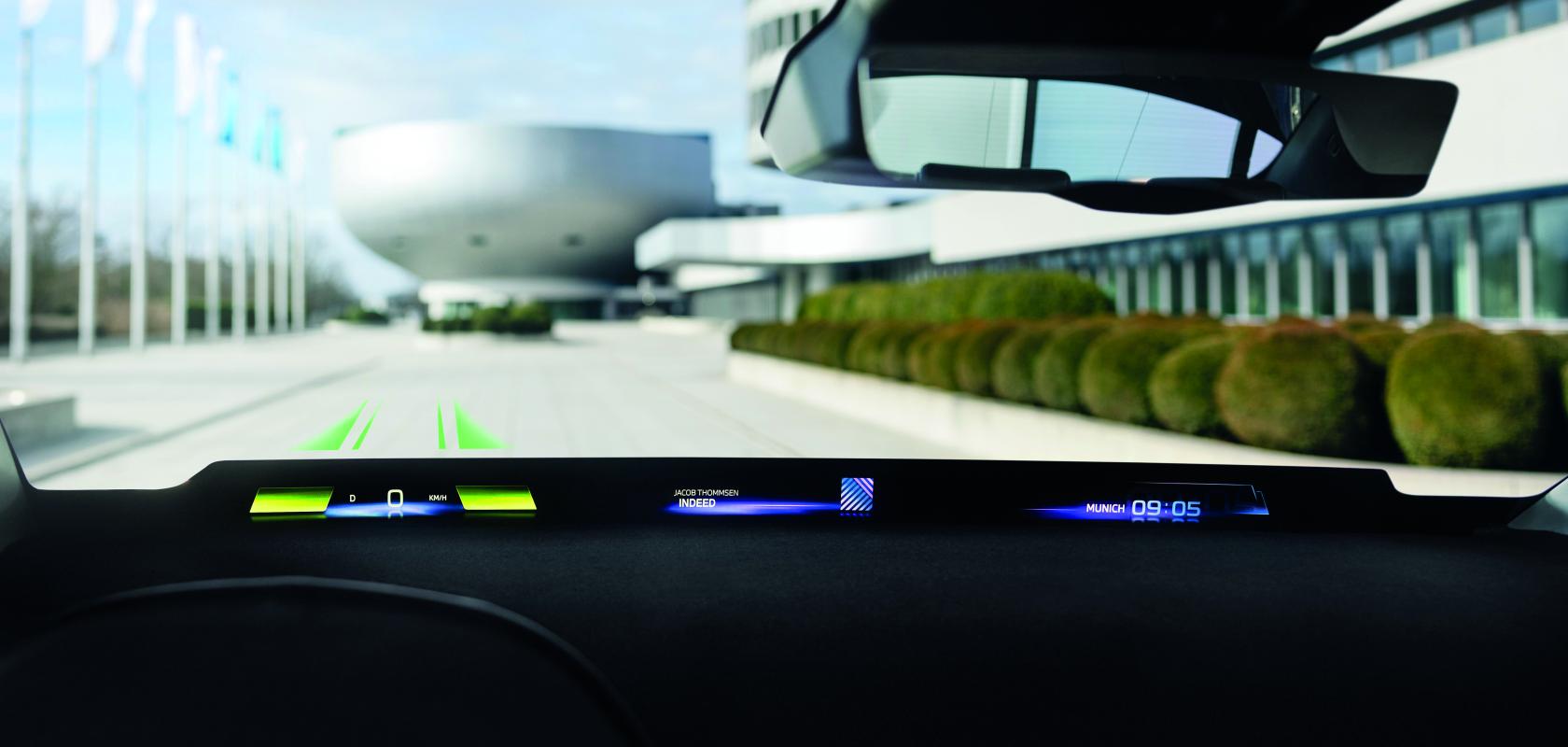 A driver's view of BMW's Panoramic Vision (BMW AG)
Car makers Hyundai and Jaguar are investing in augmented reality head-up displays (HUDs), as evidenced by a recent $50m funding round. 
Envisics raised the finance in series C funding led by Hyundai Mobis, with additional investments from InMotion Ventures, the investment arm of Jaguar Land Rover, and Stellantis. 
Envisics' holographic technology uses dual-image planes to project images at both near (2.5m) and far (20-20m) distances across three lanes. The company, which supplied the first automotive display to Jaguar in 2010, says its systems are 40% smaller and 50% more energy-efficient than conventional HUDs. 
Augmented reality displays overcome limitations of traditional HUDs – primarily the two-dimensional presentation in a small area. These slowed adoption as they didn't prove particularly useful or effective for the driver. The newer systems are anticipated to deliver the improved safety and functionality features that HUDs once promised.
General Motors will be the first company to deploy the Envisics' technology in its 2024 Cadillac Lyric. BMW will also incorporate augmented reality heads-up displays in its Neue Klasse car models in 2025, which the company announced at CES 2023.
BMW's display will project across the entire width of the windscreen, creating a unique interaction and information surface for all occupants. This is done through projecting a higher light intensity and contrast onto a dark-coated area at the lower edge of the windscreen. 
"The windscreen becomes a single large display with our new BMW Panoramic Vision, opening up completely new possibilities for the design of our vehicles," said Frank Weber, Member of the Board for Development at BMW.
​​The AR HUD market is entering a growth phase and is forecast to deliver a compound annual growth rate of 28%, growing from 1.6m units in 2022 to 19.1m in 2032.