Global photonics to create one million jobs by 2030, Photonics21 report finds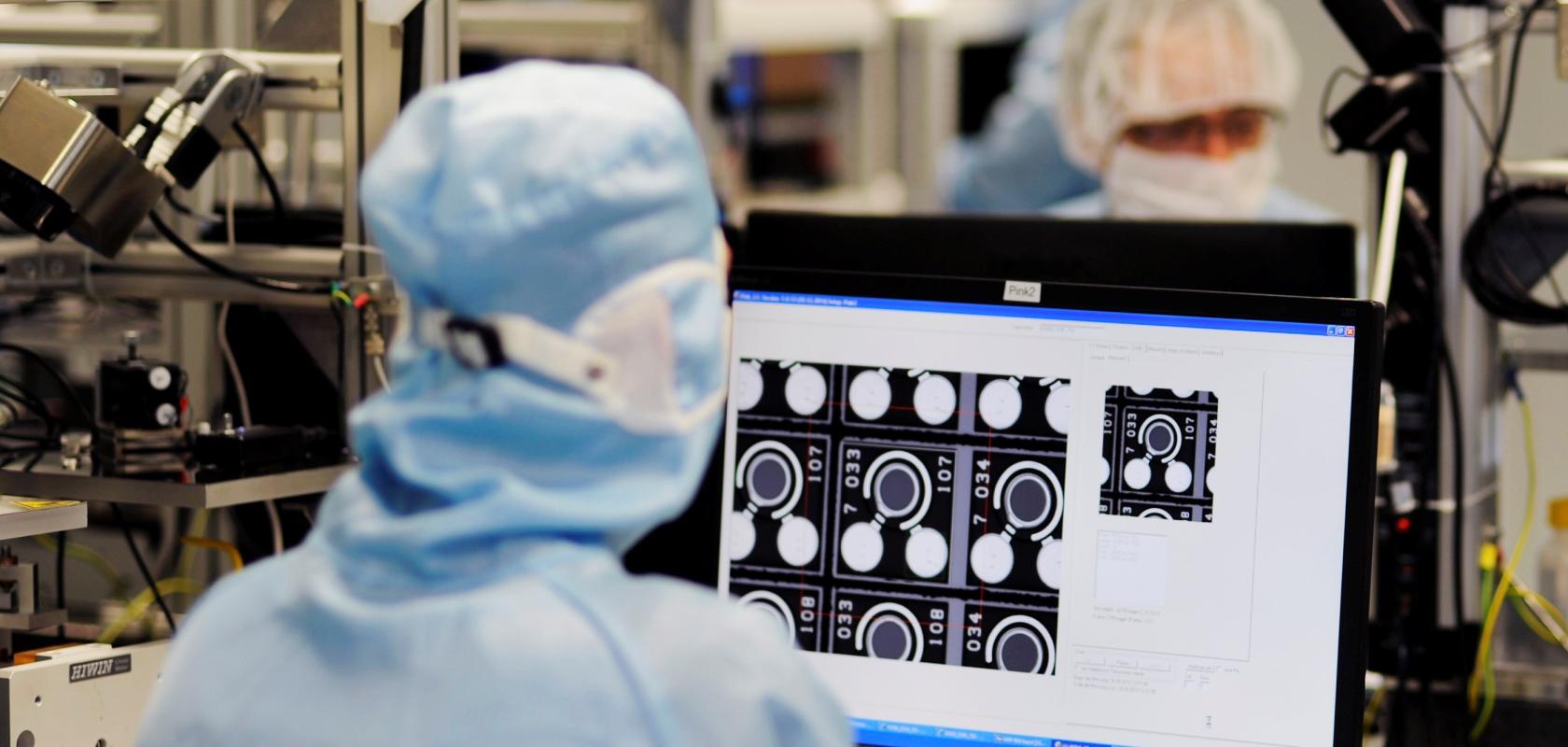 The global photonics sector has the potential to create one million new jobs by 2030, a new vision paper published by European technology association Photonics21 has suggested, while also predicting that by the same year diseases could be instantly diagnosable and road accidents eradicated thanks to photonics technologies.
It has also been suggested by the president of Photonics21 that European production has the potential to triple to €200 million by 2030, as long as Europe remains at the forefront of photonics innovation and continues to capitalise on fast-expanding global markets.
Entitled 'Europe's Age of Light', the new vision paper – created by consulting with more than 1,700 photonics companies and research organisations – sets out a new strategy for the future of European photonics and highlights what could be achieved if the technology is maintained by the EU as a key funding priority in FP9.
By 2030 the paper predicts that mobility will be based on multimodal transport that will be automated, connected and electric in order to maximise safety, efficiency and comfort. The paper states that photonics will provide the essential components, systems and production tools for all aspects of this connected mobility, from driver assistance and traffic monitoring to photonics-based IT and telecommunications.
Healthcare will also be fast, precise, cost-effective and delivered at the point of care by 2030, according to the paper. Advanced diagnostics, pervasive monitoring and innovative e-health applications will be able to detect body signals, symptoms and diseases early on. Treatment will be targeted, minimally invasive and increasingly effective, reducing disability and mortality from cancer, strokes and other major diseases.
The paper also suggest that the fast, green and flexible factories of the future will feature photonics technologies including lasers, sensors and 3D displays, each having revolutionised industrial production to make manufacturing more innovative, cost-competitive and resource-efficient. A fully digital value chain from supplier to customer will give birth to new forms of collaboration and customisation, new services and new business models – all of which will strengthen Europe's industrial base and create up to one million new jobs.
Lastly, the paper proposes that by 2030 photonics will help supply safe, nutritious and affordable food for all and establish a sustainable value chain from farm to fork. By using more precise sensors and measuring devices, farmers, food processors and ordinary consumers will be able to monitor and certify the safety, quality, content and even the origin of food – anytime and anywhere.
A growth in photonics
The global photonics market is poised to grow to €615 billion by 2020, according to Photonics21, with Europe having a share of 15.5 per cent, making it the world's second-biggest supplier of photonics after China. With Chinese research and development currently focusing on photovoltaics, displays, lighting and other commodity products however, according to Photonics 21, Europe is currently the centre of global photonics innovation.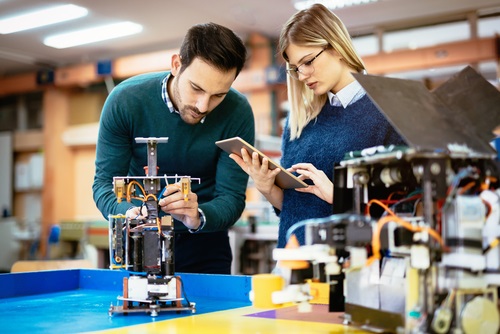 The education and training of tomorrow's specialists today will be critical for photonics growth (Image: Shutterstock user nd3000)
'If Europe can stay at the forefront of photonics innovation and capitalise on fast-expanding global markets, a tripling of European production to more than €200 billion by 2030 is realistic,' said Photonics21 president Aldo Kamper. 'In order to achieve these goals, a number of specific measures will be needed: a European strategy for photonics leadership must be created and implemented.
'A coordinated strategy involving all public and private stakeholders creates the momentum and unleashes the broad spill-over effects needed to address global challenges, exploit future markets and create jobs in Europe.'
Kamper believes that the education and training of tomorrow's specialists today cannot be over emphasised.
'Measures should include a coordinated public-private plan to define skill sets and curricula for professions in photonics,' he said. 'The harnessing of light should be a flagship science in schools, universities and across the education system.'
'Boosting opportunities for entrepreneurship in the photonics sector is [also] essential,' he added. 'Access to risk finance must be improved by establishing a Europe-wide fund for photonics start-up, growth and bridge capital.'