Newly-funded PIC NIR sensors to push towards mass production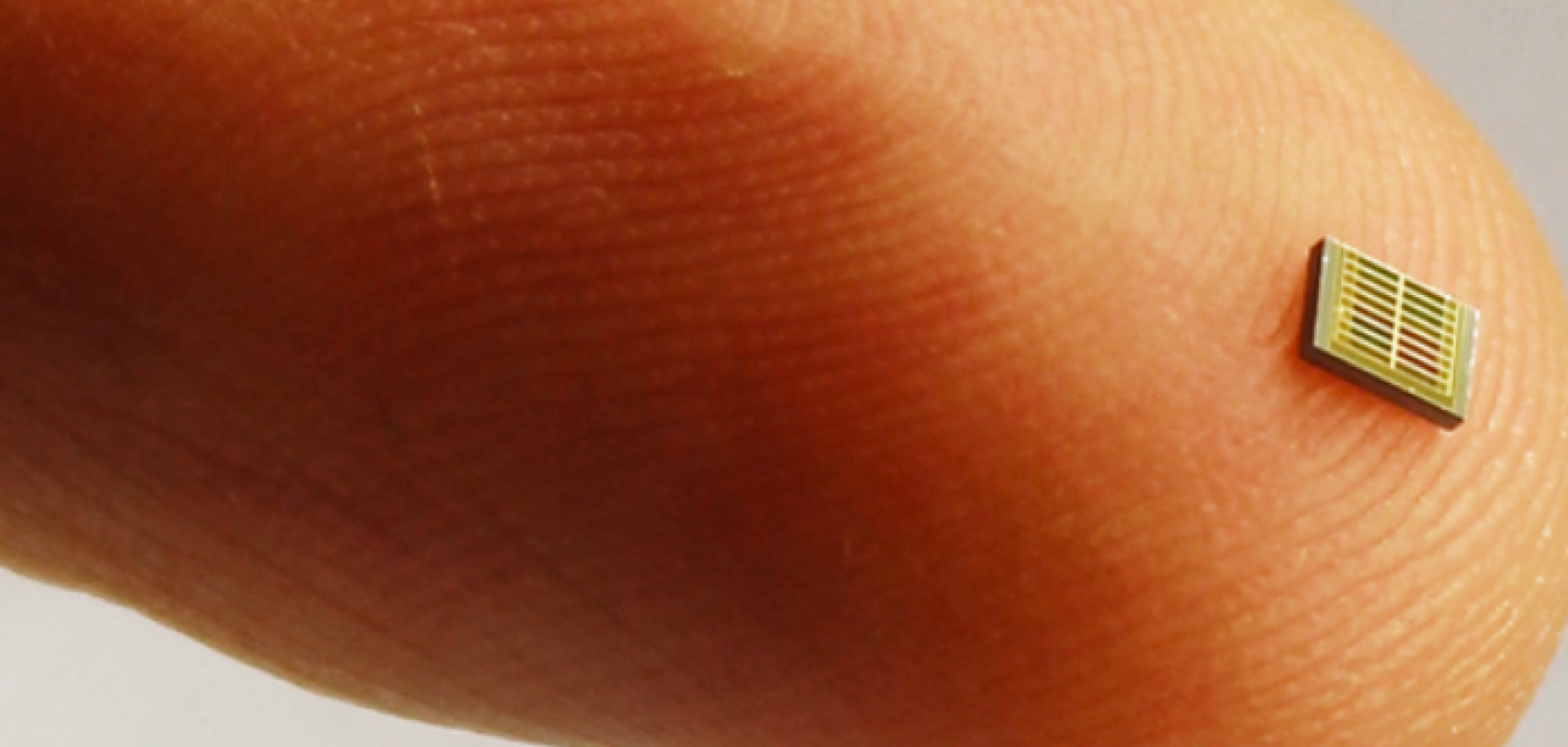 Two companies developing NIR chip-based sensors have received funding to push towards mass manufacturing.
Dutch start-up MantiSpectra has received investment from public-private partnership PhotonDelta and independent VC investor Innovation Industries, while Dresden-based pilot Senorics is set to receive more than €2 million from the Development Bank of Saxony.
MantiSpectra, a recent spin-off from Eindhoven University of Technology, is developing a chip-based near infrared (NIR) spectral sensor. By using photonic integrated chips (PICs), MantiSpectra is able to make their sensors cheaper, smaller and easier to use. 
The investment will allow MantiSpectra to expand the team and industrialise its product, a standalone spectrometer, targeting the agri-food sector at first and other sectors in years to come.
Maurangelo Petruzzella, managing director and co-founder of MantiSpectra, commented: 'With this investment MantiSpectra is able to make the next steps to bring this promising technology to the market. This includes attracting highly qualified personnel to expand the team and industrialising and scaling up the product and manufacturing processes.'  
Sander Verbrugge, general partner of Innovation industries, added: 'MantiSpectra has the potential to play an important role in mass adoption of affordable, miniaturised spectrometers.'
Senorics, a spin-off from the University of Technology Dresden, develops chip-based photonic sensors for material analysis. Because its chip is monolithic and has no dispersive elements, optical or mechanical parts, it is robust against vibrations and shocks. The chip is around the size and height of a one cent coin, making it easy to integrate in a range of devices for varying applications. 
Senorics founder and CEO Ronny Timmreck said in a statement that the next step in making its NIR sensors ready for the mass market is the construction of a pilot line. With the support of the Saxon Ministry of Economics the company can promote the industrialisation of its technology and build a pilot facility to produce the sensors in Dresden.