Instrument Systems - Your Expert for Light Measurement Solutions
Company overview: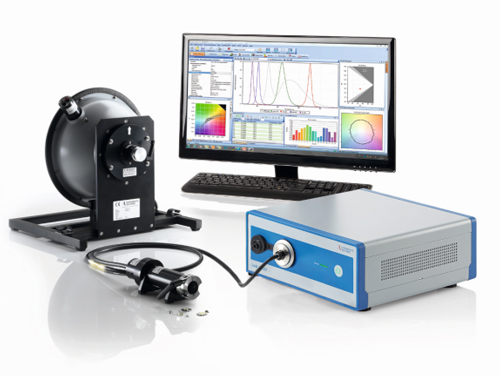 With the development of high-level light measurement technology, Instrument Systems enables innovative product development. Our measuring instruments are indispensable for LED and lamp manufacturers, producers of entertainment electronics, in the automotive and aviation industries as well as in research and development. For many years we have been actively involved in standardization organizations such as DIN and CIE, and we cooperate with the leading metrology institutes. As a subsidiary of Konica Minolta we have a strong global network at our disposal, and at the same time benefit from the flexibility of a successful medium-sized enterprise. 
The spectrometer – crucial element of a good measurement system
All our measurement solutions are based on our widely recognized CAS 140 series of spectroradiometers which have already established themselves as reference systems. The newly developed CAS 140D combines high accuracy with a robust design and simple operation. The centerpiece is a Crossed-Czerny-Turner spectrograph incorporating a high-end, back-illuminated CCD detector. The spectrometer design thus effectively reduces stray light, resulting in a significantly improved dynamic range and measurement accuracy. Whether for measurement of the solar spectrum or an energy-saving lamp, our spectroradiometers determine all spectral quantities such as color coordinates, color temperature and even color rendering index can be determined over a wide spectral range from UV to IR.
Production control of LED modules
LEDs and OLEDs are very test-intensive products. Our solutions for the determination of luminous flux, luminous intensity, color coordinates and spatial radiation properties are ideal for measurements in the laboratory and fast tests in production.
Optical characterization of solid-state lighting
New standards require comprehensive optical characterization of solid-state lighting products. Instrument Systems provides powerful and compact goniophotometers for development and production, as well as large and small integrating spheres with diameters of up to 2 m.
Display testing
For testing displays we offer high-precision imaging photometers and colorimeters, as well as goniometric measurement systems. All parameters, e.g. luminance, homogeneity, contrast and color, are determined with a high degree of precision.
Light channel technology for automotive lighting
Our Optronik Line provides turnkey solutions and photometric laboratory equipment for automotive, traffic and aerospace applications.
We bring quality to light. 
Address:
Instrument Systems Optische Messtechnik GmbH
Kastenbauerstraße 2
81677 Munich
Germany