New technologies to expect at Laser World of Photonics 2023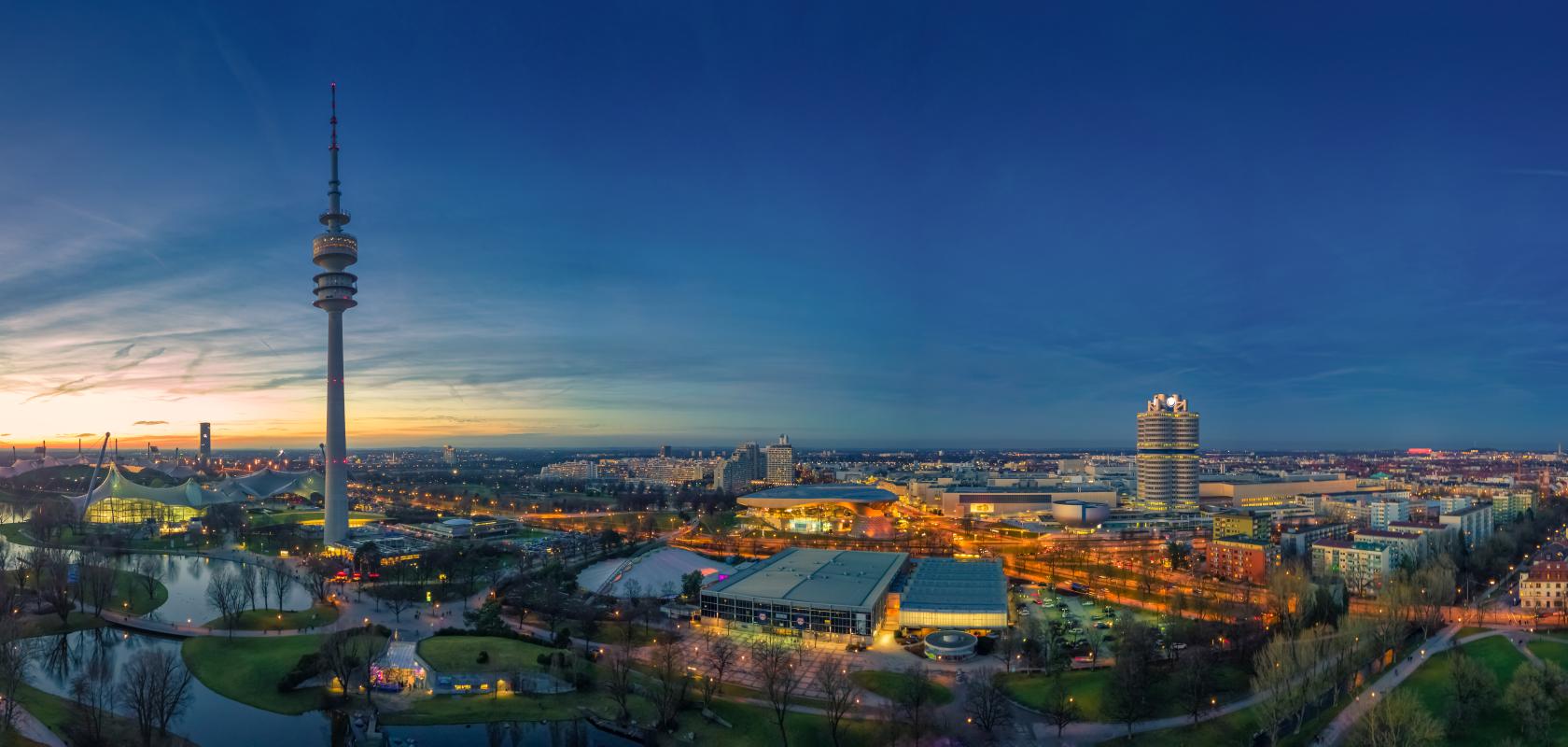 The Laser World of Photonics will take place in Munich from 27-30 June
The Laser World of Photonics, now celebrating its 50th anniversary, will once again set off the summer in style for the photonics industry, with approximately 1,300 exhibitors and 30,000 attendees getting ready to converge on Munich from 27-30 June.
Attendees can expect a packed schedule of technical presentations, panel discussions, tech demos and networking opportunities – not to mention the impressive exhibition space hosting the countless new photonics technologies hitting the market this year. Such tech spans individual components to complete systems, comprising lasers, laser systems, optoelectronics, integrated photonics, sensors, imaging, optics, biophotonics and more. 
Expert presentations on all things photonics
An impressive supporting programme of industry forum presentations will again take place throughout the exhibition halls this year, covering Lasers and Optics (Hall A2), Laser Materials Processing (Hall B3), and Biophotonics and Medical Applications (Hall B2). Together with the countless technical presentations of the World of Photonics Congress, hosted alongside the Laser World of Photonics, attendees will be spoilt for choice on where to learn about the latest breakthroughs happening in their respective fields.

This year, the congress will hear a talk from Professor Constantin Haefner, director of the Fraunhofer ILT and Dr Tammy Ma about an experiment conducted at the National Ignition Facility that successfully ignited a fusion reaction using lasers. Together they will cover what took place within the experiment, as well as what needs to be developed going forward. "Fusion could be the ultimate energy source of the future," says Haefner. "The stakes are high, the risks are high too, but the return on investment could be huge. It's an exciting time for the industry." Prominent figures such as Donna Strickland, the Nobel Prize winner for physics in 2018, will also speak at the congress. 
If that's not enough, the European Photonics Industry Consortium (EPIC) will also be hosting sessions at the show on the topics of micro-optics, ultrafast laser processing and PIC post-processing & packaging. Those interested can find more information using the links provided. 
World of Quantum: Piercing the realm of uncertainty
The World of Quantum exhibition will also once again take place as an independent trade fair within the Laser World of Photonics. Making its debut last year, the event showcases the wide array of deployable quantum technologies now emerging from companies and research institutes, spanning imaging, sensing, security, computing, communications and more. Attracting 9,000 trade visitors, 75 exhibitors, and 128 specialist presentations from leading players in the field of quantum technology, it's safe to say the first iteration of the event was a great success. This year, parallel to the exhibition area, a specialist conference, a practical programme of talks and discussion, and a hackathon will offer additional opportunities to exchange expertise and talk in person with quantum research pioneers and industrial application trailblazers.
Live laser processing demonstrations
In Hall B3, the Photons in Production special exhibition will present the latest from the field of laser material processing.

Experts will give live demonstrations of process monitoring in beam shaping using ring mode lasers and a networked laser material processing system that uses AI to provide quality assurance. Scientists from three different research institutes will also be on hand to offer advice on the use of lasers in production.
Electro Optics at the Laser World of Photonics
The EO team will again be at Laser Munich this year at Hall B1 Stand 101, where we have multiple opportunities for you to engage with us at the show!
Nominate your colleagues for 2024's Photonics100!
Attendees will have the opportunity to come to our stand to submit their nominations for The Photonics100, which is back for its second year after an overwhelmingly successful debut. 
The search is on again for 100 new photonics champions – the CTOs, heads of research and development, senior engineers, research leaders, entrepreneurs and others who have helped shape the industry over the past 12 months, and that will help drive it forward for years to come. 
We need your help to tell their stories! Who among your colleagues or customers deserves recognition as a driving force in the development and adoption of photonic technologies? Stop by our stand during the show to fill out a short nomination form, outlining who you would like to put forward and why. 
With your help, the 2024 edition of the Photonics 100 will be published in autumn. For more information, visit www.electrooptics.com/thephotonics100.  
Innovation Awards 2023
Make sure to also mark your calendars for the opening night of the show, when the ceremony of this year's Innovation Awards is set to take place.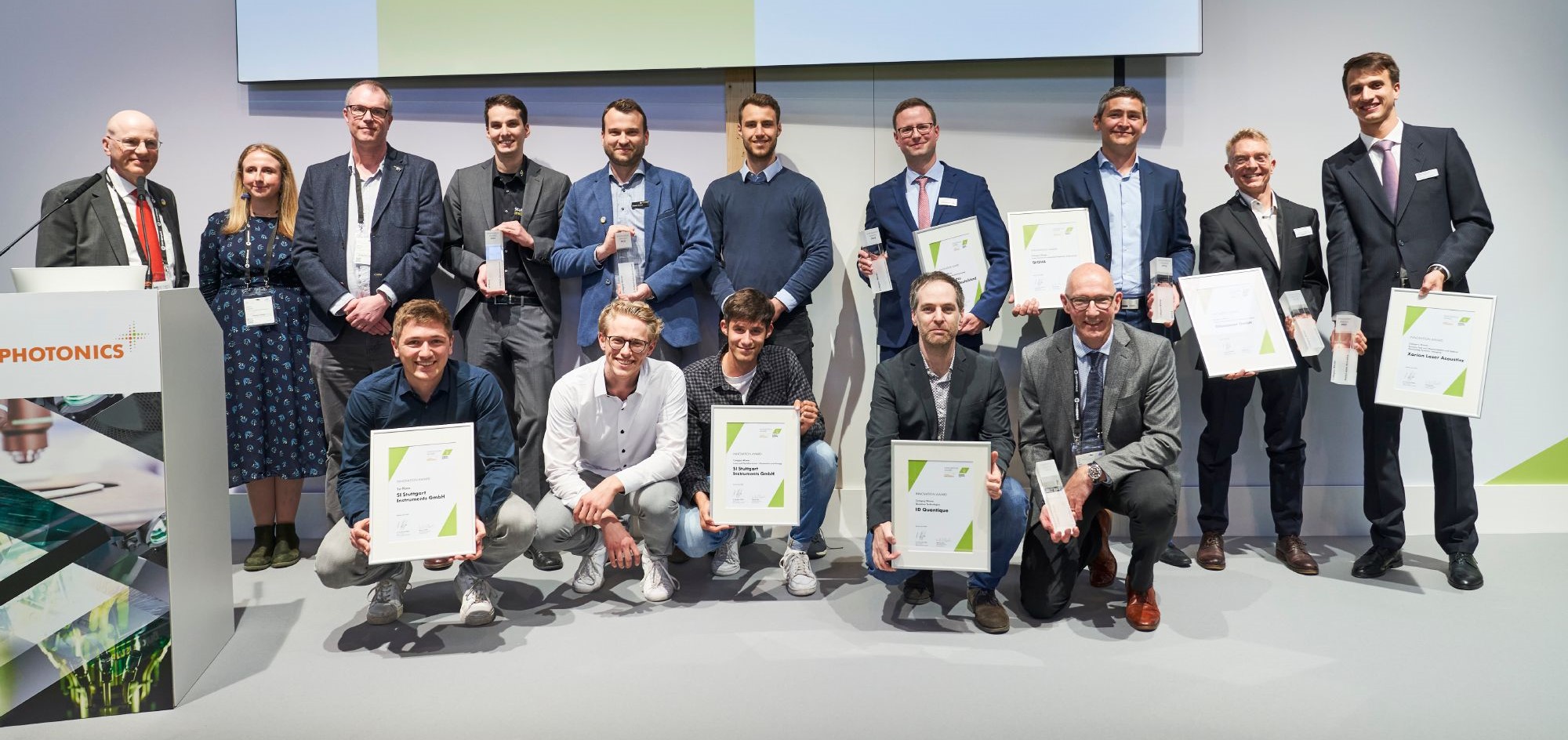 The category winners from last year's Innovation Awards
Now in its third year, the awards, hosted in partnership with our publisher Europa Science, celebrate the most innovative products and technologies emerging in the photonics industry. 
For more information and a list of this year's Innovation Awards finalists, click here.
Live interview: Frontiers in ultrafast laser manufacturing
Mark your calendars for 12:00-12:40 pm on 29 June, when at the Laser Materials Processing Forum in Hall B3, we will be hosting a live interview with two members of our esteemed Photonics100 to learn about the latest strides they are making in the field of ultrafast laser materials processing!
We will be joined by Gwenn Pallier, Product Line Manager for industrial applications at Cailabs, and Dr Laura Gemini, Group Manager for nanoscale laser processing & health applications at ALPhANOV, to ask about their careers, research and experiences working in the ultrafast regime. We will also delve into their work in complex beam splitting optics and intelligent integrated systems, which is helping push ultrafast lasers towards meeting the increasing cost, quality and high-throughput demands of high-tech manufacturing lines. 
Exhibitors at Laser World of Photonics 2023
Below is a preview of some of the new photonics technologies set to be on display throughout the exhibition halls this year.
Aerotech | Hall A3 Stand 245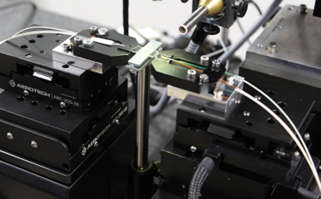 Aerotech offers motion components, positioning stages and customised motion systems, all of which will be demonstrated at its stand this year. The firm will showcase how individual components can work together seamlessly to form a complete system – such as its AGV-SPO high-performance galvo scanner mounted to an Integrated Granite Motion linear positioning system. 
In addition, Aerotech will show systems featuring its Pro-LM linear stages and Fiber Max Alignment positioning solution, as well as its smallest (Hex150) and medium (Hex300) hexapods, all controlled by the Automation1 motion control platform.
-
Art Photonics | Hall A2 Stand 526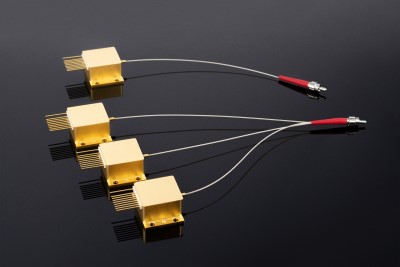 Art Photonics will be showing its new QCL-Fiber Bundle for spectroscopy applications, which combines the power of several quantum cascade lasers (QCLs) with different wavelengths in a single fibre bundle. It represents a sensitive, customisable and easy-to-use solution with applications in pharma, food, biotech, petrochem, medical diagnostics, and environmental monitoring.
Harnessing the versatility and flexibility of mid-IR fibre optics, the QCL-Fiber Bundle enables the development of highly sensitive sensors tailored to specific spectroscopic applications. By selecting QCL wavelengths that precisely match the absorption bands of target substances, the solution provides exceptional sensitivity to standard IR spectroscopic methods. It offers flexible and remote sensing and enables the precise detection of multiple components within the investigated samples.
-
Exail | Hall A2 Stand 329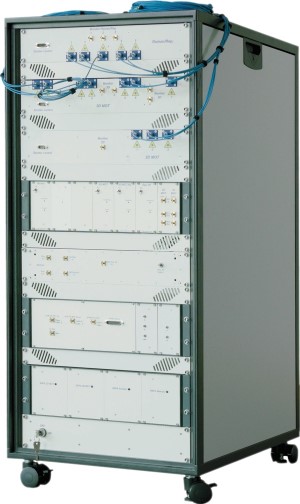 Exail will be showcasing its new generation of agile and Intelligent Laser Systems, which offers precise control of the laser amplitude, phase, and absolute frequency with fast tunability. The ILS offers a wide variety of configurations and is mainly dedicated to manipulating rubidium atoms, hence most of the solutions offer 780nm laser light.
The firm will also be showing its new Single Mode Dual-Clad Erbium-ytterbium fibre for 1.5µm CW and pulsed lasers. The fibre is ideal for lidar or free space optics telecommunication and can reach 40W from a 125µm cladding fibre. 
Lastly, the Exail will also show the NIR-MPZ-LN10, which improves upon its popular -LN20 lithium-niobate electro-optical phase modulator, offering an even lower Vπ. It is perfect for integration into the most demanding coherent optical applications, such as beam combining or spectral broadening for directed energy lasers.
-
Ferdinand-Braun-Institut, Leibniz-Institut für Höchstfrequenztechnik (FBH) | Hall A2 Stand 421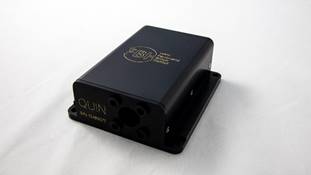 FBH will be exhibiting, among other things, a robotic arm with a novel direct-diode laser system for 3D printing, as well as its diode laser and UV-LED portfolio – with advances in chip technology as well as modules and systems.
The diode lasers can be used for applications in space, communication, medical technology, material processing, and quantum technology. Additionally, the institute will exhibit an irradiation system with optimised 233nm UVC LEDs. This can be used to render multi-resistant pathogens and corona viruses harmless directly on the skin without damaging it.
FBH will also present space-compatible developments and selected key components for quantum technology simultaneously at the World of Quantum in Hall A1 Stand 231. The institute will also attend the associated CLEO Europe conference and Laser World of Photonics Application Panels, where they are represented with more than 20 scientific contributions.
-
Frankfurt Laser Company | Hall B2 Stand 401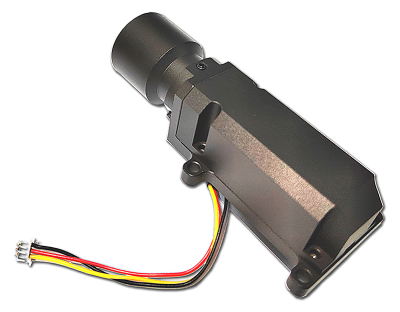 Frankfurt Laser Company will present its new FRLD-1535-xxxµJ-Q-BEyy series of laser modules, which are integrated 1,535nm high-energy erbium glass microchip lasers with an up to 40x beam expander and photodetector. The series is specified to deliver high peak power of 5µJ-1J with a divergence angle of less than 0.3mrad, and provide a PD output signal. The operating temperature range covers -40°C to +65°C. 
With dimensions of just 78~83mm x 32mm x 20mm, the new laser modules are very compact. Together with their high repetition rate, small pulse width (FWHM), and high reliability, this makes them perfectly suited to various applications including laser ranging, laser remote sensing and lidar.
-
Instrument Systems | Hall A3 Stand 209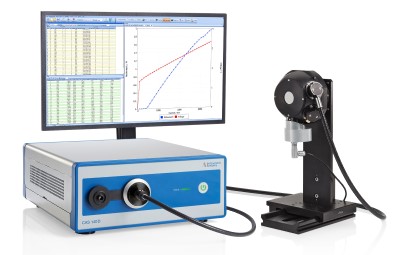 Instrument Systems will be showcasing its latest spectroradiometer CAS 140D IR, optimised for measurements in the short-wave infrared (SWIR) wavelength range. It offers the high measurement accuracy and reliability of the previous CAS140D series, which the firm says is internationally recognised as a reference for wavelengths of 200-2,150nm. 
Compared to its predecessor in the CAS 140CT series, the new model offers significantly better performance. Thanks to a new design of the optical architecture, throughput has been increased by up to 70%. The stray light proportion has been significantly reduced, while a new electronic platform enables faster processing of measurements with a minimum possible integration time of 1ms and a total scanning time of 9ms. This guarantees a higher productivity due to shorter measuring times, accompanied by greater precision and repeatability.
-
KrellTech | Hall B2 Stand 203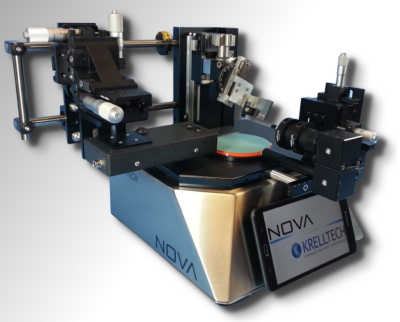 Krell Tech will be displaying Nova, a flexible processing platform designed for polishing various optical components such as waveguides, optical chips, PLCs, and fibre arrays. 
The platform offers configurable options to accommodate different requirements, and allows for adjustable polished endface angles using either manual or automated workholder stages. Additionally, the component mounting plate of Nova can be adjusted to accommodate varying edge widths and thicknesses. For enhanced quality control, optional video inspection systems are available. These systems monitor the polishing process and directly inspect the polished surface within the Nova machine. By providing in-line viewing, material handling is minimised, and endface geometry can be confirmed before removing the component from the machine. 
Nova is well suited to polishing PICs, waveguides, and fibre arrays. Its precision movement, flexible mounting fixtures for varying component dimensions, and in-process video inspection contribute to maximising optical performance.
-
Laser Components | Hall B2 Stand 319
As always, Laser Components will be present at the show sharing its exceptional range of photonics devices and components. This year the firm is highlighting its pulsed laser diodes (PLDs) with integrated micro-optics, which guarantee high efficiency and accuracy for distance measurement. Fast axis collimation (FAC) lenses compensate for the astigmatism that occurs with edge-emitting PLDs and thus ensures that as many photons as possible reach the target. The optics and laser diode are precisely fitted into a hermetically sealed TO package, and the window is only slightly higher. 
The PLDs with integrated FAC lenses are available for 905nm and 1,550nm wavelengths. The divergence on the "fast axis" is reduced to 3.8mrad at 1,550nm and 33mrad at 905nm. It can be further adjusted on request. 
Laser Components' PLDs are primarily used in laser rangefinders. The accuracy of these systems depends on as many photons as possible reaching the target and being reflected back to the detector – an avalanche photodiode. A beam focused by an FAC lens requires a lower output power for this purpose.
-
LaserOptik | Hall B1 Stand 117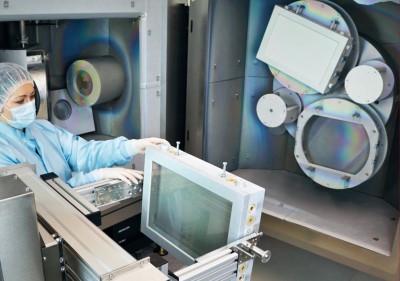 LaserOptik will be presenting its range of high LIDT laser optics and coatings, covering the VUV to IR. The firm uses more than 40 coating machines with seven different coating methods, including e-beam evaporation, ion-assisted deposition, magnetron sputtering, ion beam sputtering and atomic layer deposition. 
Typical products include: high LIDT mirror and AR coatings; thin film polarisers; variable filters; dispersive coatings such as GTI mirrors, chirped mirrors and mirror pairs; attenuators; customised filters; metal-enhanced coatings; coatings on crystals; fibres; viewports; space optics; and large optics – dedicated IBS machines have been constructed for coatings on large substrates of up to 2m in length or up to 550mm in diameter.
The firm's coatings and optics can be configured in the online app LOOP, a database with more than 1,200 coatings plus substrates. 
-
Luxinar | Hall B3 Stand 409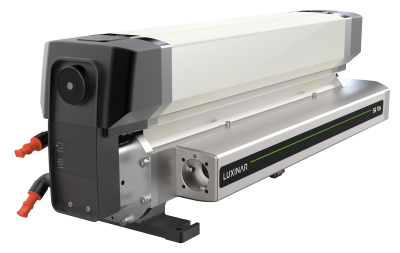 Luxinar will be introducing two 9.3µm additions to its established SR series of CO2 laser sources: the SR e and SR x series. The SR e series offers high peak power, low HAZ and perfect edge quality for electronics applications, while the SR x series has higher average powers for fast processing and high-quality results. 
Luxinar will also be showcasing the first of its ultrashort pulse laser sources, the LXR 120-1030. This 1,030nm technology delivers exceptional materials processing with a short pulse width (800 ± 100fs), enabling ultrahigh precision micro- and nanofabrication of various components. The firm says its work in developing ultrashort pulse lasers in the IR, UV and green spectrums will open opportunities in new applications including glass separation, surface functionalisation, micro welding and micro-via drilling.
-
Möller-Wedel Optical | Hall A3 Stand 105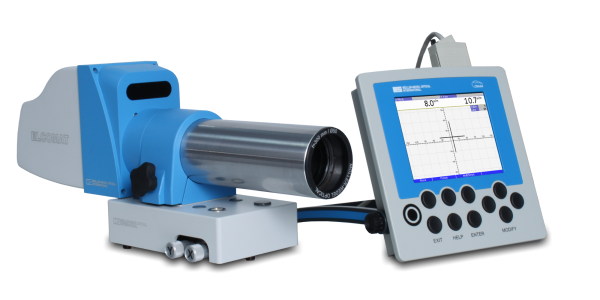 Möller-Wedel Optical will be showcasing its range of optical metrology capabilities, which it offers in more than 40 countries in Europe, Asia, Africa, America, and Australia. The company excels in the field of small angle metrology and operates a DAkkS accredited calibration laboratory. 
From research and development to production, Möller-Wedel Optical combines the advantages of the latest technologies with traditional skills to ensure high quality and precision. The firm invites attendees to visit its stand to discuss their latest measurement tasks, new approaches in optical metrology and their fields of application.
-
Ocean Optics | Hall A3 Stand 421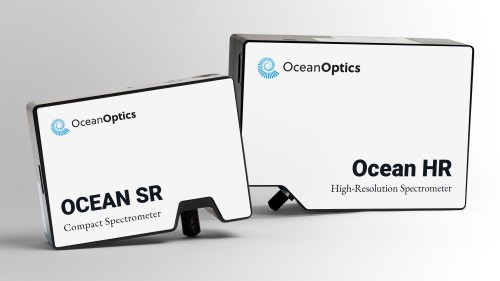 Ocean Optics (part of Ocean Insight) will be exhibiting its newest Ocean Optics spectrometers – the Ocean SR and Ocean HR series, offering high resolution, high speed spectral acquisition and excellent SNR performance for applications ranging from laser and LED characterisation to plasma monitoring and protein analysis. 
The Ocean SR spectrometers are multi-use devices delivering speed and versatility. Each model has its own performance strengths, making it simpler to optimise setups: SR2 for speed and signal-to-noise ratio (SNR), SR4 for high resolution, and SR6 for high sensitivity. 
The Ocean HR spectrometers are high-resolution devices delivering exceptional spectral acquisition speed and thermal wavelength stability. Each model in this series also has its own strengths: HR2 for speed and SNR, HR4 for the highest optical resolution, and HR6 for the best combination of resolution and sensitivity.
Both spectrometer series come with OceanDirect, a powerful, cross-platform SDK that enables 'High Speed Averaging Mode', a hardware-accelerated signal averaging tool that enhances SNR per unit time.
-
Sedi-ATI Fibres Optiques | Hall A2 Stand 335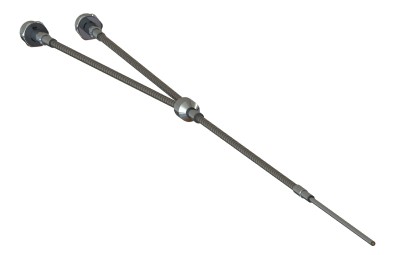 Sedi-ATI will be highlighting its bifurcated (6+1) probe fibre bundles for UV, VIS, and NIR operation at extreme temperatures up to 400°C. Possible applications at such temperature levels are tip-timing, on/off sensing, and spectroscopy (plasma diagnostics & high-temperature gas analysis).
The fibre-optic reflection probe bundles use 200µm core silica/silica multimode fibres that are selected according to the desired wavelength range. The products feature a Y-cable bundle with one illumination fibre, six collecting fibres, and a common leg with the (6+1) fibres sealed in either a Ø1/16" by a 100mm long probe barrel, or in a M4-thread probe at the customer's choice.
The firm has also developed a disconnectable version, which enables the probe tip to be separated from the Y-cable through a specific multichannel FC/FC adaptor interface that respects the mapping of the illumination and collecting fibres. The firm is also working hard on developing a 800°C version of its technology, which may also be ready for the Munich exhibition.
-
Stensborg | Hall B1 Stand 345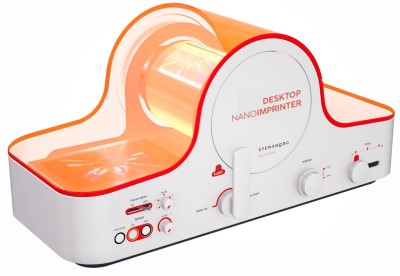 This year, Stensborg will be exhibiting an affordable nanoimprint lithography prototyping unit that enables users to streamline their nanoimprinting work outside a cleanroom facility – the Desktop R2P NanoImprinter. This roll-to-plate device carries an innovative set of process control mechanisms and a compact optical engine. By utilising rolling nanoimprint lithography methods within table-top machinery, researchers, students and manufacturers can obtain precise nano- and micro-patterning on various materials with agility and ease.
The user-friendly Desktop R2P NanoImprinter delivers rapid prototyping and easy experimentation to all experience levels, providing flexibility and effortless scalability in manufacturing micro- or nano-devices for electronics, optics, photonics, and microfluidic biotech applications. Stensborg invites attendees to explore the abilities of new UV-curing resins and gain better control of imprinting conditions with this self-sufficient turnkey solution.
-
Symetrie | Hall A2 Stand 230/5
Symetrie will be introducing Solano, a new ultra-compact hexapod of only 104mm height and 120mm diameter for precision positioning applications in industry or research. Positioning up to 5kg, Solano offers speeds of 30mm/s and 20°/s.
The new hexapod guarantees resolutions of 0.1µm and 2.5µrad, as well as travel ranges up to ±18mm in translation and ±21° in rotation. Solano works in any orientation: vertically, horizontally, or in any inclination. It is equipped with absolute encoders, which provides great ease of use. It is not necessary to go through undesirable motion resulting from homing when starting the system, as the hexapod's position is immediately known.
Solano is delivered with a high-performance controller and a software interface compatible with LabView, Epics, Tango or C. Its ergonomic software enables users to virtually configure the pivot point.
-
Twenty-One Semiconductors | Hall A2 Stand 334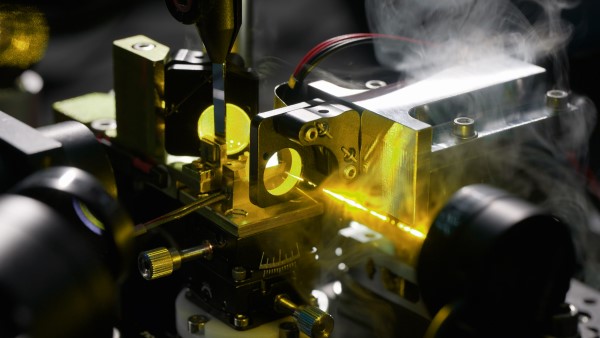 Twenty-One Semiconductors will be showcasing its MEXL gain crystals – a finalist of the Lasers and optoelectronics/Illumination and energy category at this year's Innovation Awards (more information here). 
This novel type of laser crystal enables the simple design of lasers emitting in the yellow spectral range. They are based on a thin semiconductor membrane sandwiched between two transparent heat spreaders. This innovative design combines the advantages of the semiconductor gain and the open cavity concept to create Watt-level visible lasers. 
Optically-pumped membrane lasers based on such MEXL gain crystals provide low noise operation with excellent beam quality over a wide spectral range, high efficiencies and direct modulation capabilities up to the MHz regime. Using the MEXL technology, photonics engineers are able to build simple and compact laser modules with Watt-level yellow emission for applications including flow cytometry and fluorescence microscopy.
-
Wasatch Photonics | Hall A3 Stand 272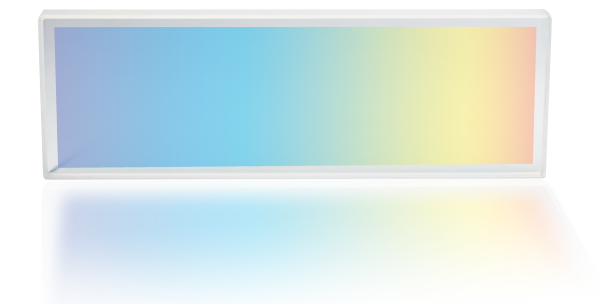 Wasatch Photonics will be showing its VPH transmission gratings for laser pulse compression and stretching, which now offer higher efficiency than ever before – up to 98% for a single polarisation. The firm has optimised its manufacturing processes to deliver better uniformity over the full clear aperture while maintaining low diffracted wavefront distortion, which in turn reduces spectral and spatial beam distortion during pulse stretching and compression. This facilitates the production of more efficient ultrashort pulses with less energy waste. 
Unlike surface relief gratings, VPH transmission gratings can be easily cleaned and handled, and they allow compact, folded optical designs. Wasatch Photonics offers a limited selection of stock gratings for laser pulse compression, as well as custom OEM grating designs and materials for small quantity prototyping through to large volume production.
Want to be added to this show preview? 
Send a 150-word description of the new technologies your firm will be showcasing at your stand, as well as your company name, stand number and website, to: editor.electro@europascience.com
Lead image: Shutterstock/AllesSuper. Show images: Messe Munich